Professional Auto Repair
Serving Bethlehem, PA
I take pride in running a small shop…
I take pride in my work.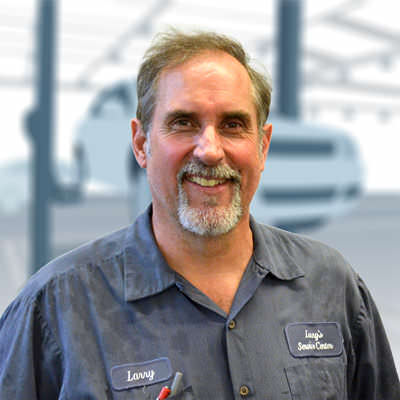 My career as a mechanic started in the United States Army in 1972. I was trained at Ft. Stewart, Georgia, and served as part of the 632nd Maint. Co., "Freedom's Guardian", until 1975.
After being honorably discharged, I was a partner for 25 years at a shop on Stefko Blvd., before branching out on my own in 2005. For 10 years, my shop has survived solely on the support of the Bethlehem community – a community I am honored to serve and call my home.
I married the love of my life, Eileen, on November 11, 1978. My clients know Eileen well as my faithful office manager.
I am the proud father of two beautiful daughters. My eldest is in nursing school. The younger of the two is a PA State Trooper who is married to a trooper.
I have been ASE Certified since 1985.
The Finest Auto Repair Service in Bethlehem, PA
Code of Ethics
The community of Bethlehem knows my word is my bond.
To My Customers I Promise:
To uphold the highest standards in professional diagnosis, service and repair by employing the best professional personnel and using state-of-the-industry equipment and quality parts.
To offer valid written estimates, making the customer aware of charges in the repair process.
To conform to all applicable state and local laws.
To maintain a sense of personal obligation to our customers.
To maintain methods to resolve customer complaints.
To My Employees I Promise:
To encourage ongoing training.
To be personally committed to a quality enviornment.
To manage our business in a professional informed manner.
To the Automotive Service and Repair Industry I Promise:
To uphold the highest standards of the industry.
To attempt to correct abuses within the automotive service and repair industry.
To be aware and proactive in response to changing technology and legislation.